"Anyone who wants to get or keep customers would do well to heed the advice in these smart, incisive pages."
Marshall Goldsmith, executive leadership coach and author,
Triggers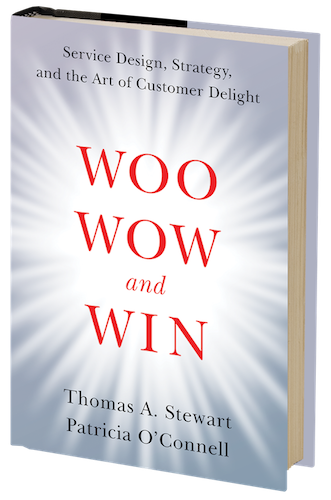 Tom Stewart's and Patricia O'Connell's exceptional book is a convincing testimony to the power of having service strategies that are as unique and differentiated as product strategies. It provides deep insights into how you can develop your customers and retain them with superior service. It's a must read!
Pleasing customers isn't enough. To delight your customers—to woo, wow, and win them—you must design your service to create memorable, empathetic experiences that meet their expectations and advance your strategy.
Woo, Wow, and Win
 will show you how businesses of all kinds—B2B, B2C, in a wide variety of industries—are using service design and how you can too.
Woo, Wow, and Win reveals the importance of service design for your company and offers executives in services businesses clear, practical strategies for designing and delivering great customer experiences, from beginning to end—the kind of experiences that build loyalty and lasting relationships. The connection between company and customer is very different in services—which represent 80% of the economy—than it is when customers are buying a product. In these businesses, customers aren't waiting at the loading dock for a product to be delivered; they're part of the process. When you are selling a service, you need to design an experience to share with your customer.
Woo, Wow, and Win
teaches you how to create "Ahhh" moments—when the customer makes a positive judgment—and to avoid "Ow" moments—when you lose a sale or, worse, customer trust. This book outlines the five principles that should guide service design and connect it to your strategy. You'll learn how to map and evaluate all your interactions with customers; how to evaluate your ability to design and deliver great experiences; how to build innovation into your business model; and how to align your culture with the strategy and design you have selected.
Simple exercises and tools let you evaluate your current capabilities and get you started on your own journey to woo, wow, and win customers.
It's impossible to operate a successful business without mastering your service design, and it's difficult to master without this book. There is tremendous wisdom and clarity in its pages, making a complex subject both inspiring and immediately useful. Woo, Wow, and Win is an essential, urgent read.
Woo, Wow, and Win identifies five essential principles to shape service design initiatives and bring coherence to your service strategy:
1. The customer is always right—provided the customer is right for you.
You have to decide which customers you want and which you do not. Deciding which customers you engage with and what you are willing to do for them is a powerful exercise in defining your brand—as is deciding which customers are wrong for you and which services you will not offer.
2. Don't surprise and delight your customers—just delight them.
You delight your customers by meeting their needs within the expectations they have for whatever you are offering, whether those expectations are high or low. Why should they come to you? Why should they stay or return?
3. Great service must not require heroic efforts on the part of the provider or the customer.
Employees should not need to be superheroes, bend the rules, or take shortcuts to give customers a great experience. And saving time and money for customers—being easy to do business with—is just as important.
4. Service design must deliver a coherent experience across all channels and touchpoints.
Any place you choose to play, you have to play well. And anything you are going to do, you have to do well in every way. A corollary to this principle is that partners that provide complementary services are as much a part of the service value chain as your own touchpoints, platforms, and channels. 
5. You're never done: Anticipate, create, innovate, iterate—and repeat as needed.
For service companies, innovation needs to become a firm-wide capability. You'll be designing change at every stage of the customer journey, and, in many cases, reinventing not just your offerings but the activities of your employees.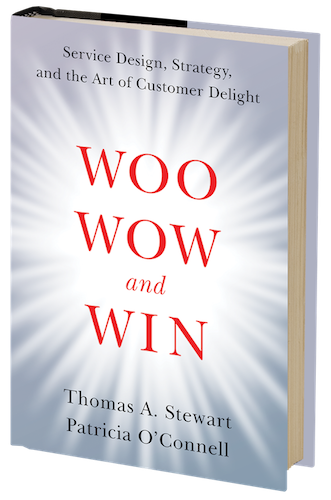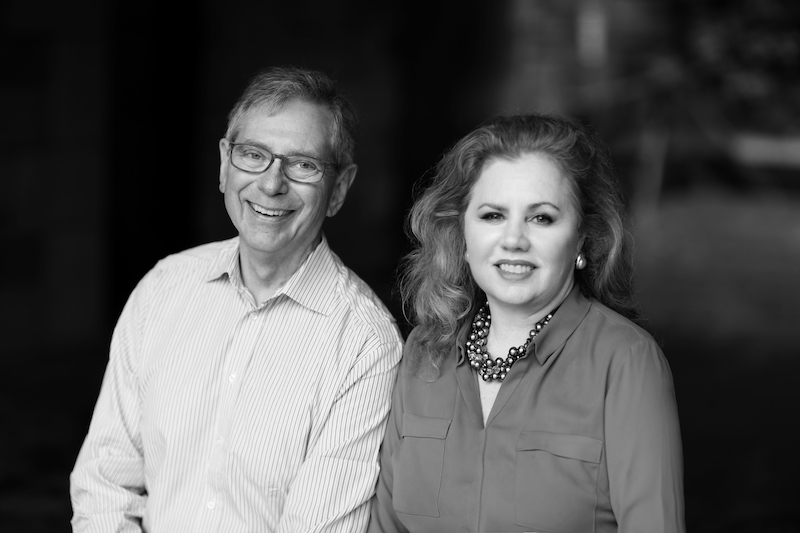 Thomas A. Stewart and Patricia O'Connell are co-authors of the bestselling book Woo, Wow, and Win: Service Design, Strategy, and the Art of Customer Delight. Drawing on their combined experience as management experts, thought leaders, and journalists, Tom and Patricia offer groundbreaking insights into how companies create memorable, differentiating customer experiences that boost reputation, customer satisfaction, and the bottom line.
Woo, Wow, and Win provides far and away the most comprehensive advice I have seen for designing and operating service companies. It is a book I hope every leader in every service business reads and acts upon.
Here is a long overdue manual for using the cohesiveness and power of design thinking to optimize every interaction your business has with its customers. You'll not only understand why Service Design is as important as product design–you'll have a new perspective on what makes a company unique.
Woo, Wow, and Win is a roadmap for success in a landscape being rapidly transformed by technology and entrepreneurship.
Two pervasive themes cut across all sectors of the world economy: Everything is digital, and everything is a service.
Woo, Wow, and Win
shows how the discipline of Service Design enables any company to capitalize on these two trends to engage their customers, enlist their employees, and delight their shareholders.
This is the book that service business executives have been waiting for. Woo, Wow, and Win shows how to make the connection between strategic opportunity, business design, and customer satisfaction. The principles of service design are the pathway to a more profitable future–and happier customers.